What is the difference between Modern Bohemian and Traditional Bohemian Interior Design Styles?
Is there anything more inspiring than a well-executed Bohemian interior design style? It feels like such a happy, free-spirited way to live.
Modern Bohemian style is about being different, making it fun to incorporate into your home!
The modern bohemian style look can be achieved by mixing and matching various colors, textures, and patterns. Modern and Traditional Bohemian home office interiors are usually very busy and full of life. If you're new to this style, start by adding just a few Bohemian-inspired pieces to your space. A colorful rug, some patterned throw pillows, or a vibrant piece of art would be a great way to add Bohemian flair to your home.
And don't forget about plants! Plants are a staple in Bohemian design, so add some greenery to your space. With a little effort, you can easily create a Bohemian-inspired home that is both stylish and unique.
So if you're considering incorporating some Bohemian elements into your home, read on for tips!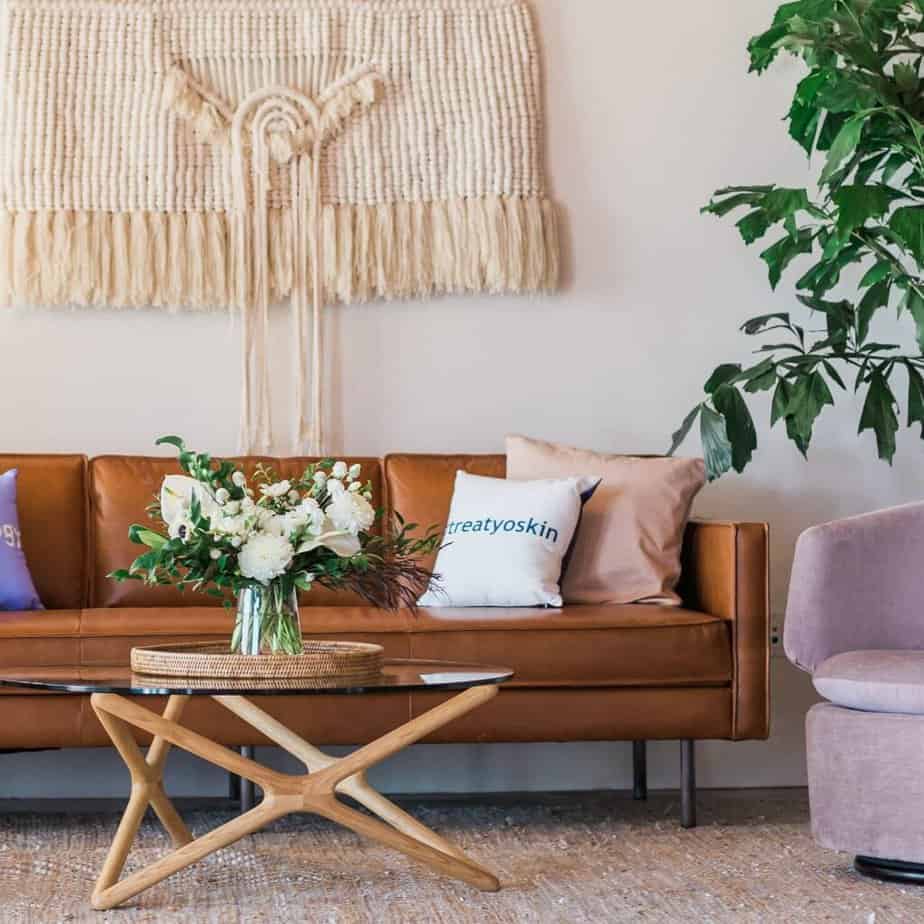 What is the Modern bohemian style?
Modern bohemian style interiors tend to be more subdued, focusing on natural materials and feeling tranquility.
https://en.wikipedia.org/wiki/Bohemian_style
On the other hand, traditional bohemian interiors are known for their colorful fabrics and patterns and a more whimsical approach to design.
However, both styles share a common love of greenery and a focus on creating a warm and inviting space. Ultimately, it is up to the individual to decide which kind best suits their needs and taste.
Modern bohemian style decor living is all about tranquility and relaxation. These style creators prefer muted colors with natural materials to create an atmosphere that's soothing for the soul, like concrete or plants!
Traditional Bohemian?
Traditional Bohemian-style mixes and matches colorful fabrics and patterns to create a warm and inviting space. However, this approach to design is more whimsical than traditional, and it often focuses on greenery.
https://en.wikipedia.org/wiki/Bohemianism
Traditional Bohemians love to use plants to bring life into their homes, and they often chose fabrics and patterns that reflect their fun and free-spirited personalities. So if you're looking for a Traditional Bohemian style home, be prepared to see a lot of colors! Traditional Bohemians believe there's no such thing as too much color, and they often use bold hues to make a statement.
However, Traditional Bohemians also know how to use neutral colors to create a sense of calm.
How to incorporate Bohemian Design elements into your home?
Bohemian living is about creating a relaxing and comfortable atmosphere in your home. Bohemian design often incorporates mismatched colors and patterns and vintage and antique items.
To incorporate Bohemian design elements into your own home, start by focusing on creating a relaxed atmosphere. Use soft fabrics, cozy furnishings, and many personal items to give your Bohemian home flair.
Fill your home with personal meaning items that reflect your unique taste. Below are some tips to add a bit of bohemian flair to your home.
First, focus on creating a relaxed and comfortable boho atmosphere. Think about using soft fabrics and cozy furnishings. And don't be afraid to mix different colors and patterns – the more, the merrier!
Second, incorporate personal items into your interior design. Look for things like vintage posters or textiles that have personal significance. The best way to find your unique style is to experiment with different looks until you find something that feels right for you.
Disclosure: This post contains affiliate links to products. If you purchase any of these items from my post, I will receive a small commission from the merchant at no additional cost to you. This post and images may include content partially written/created by AI.
What are the essential elements of the boho design style?
Color is one of the essential aspects. As a result, modern bohemian interiors are usually very colorful, mixing different patterns and textures. Bold, bright colors and patterns often create a visually exciting and unique space.
Furniture is another critical element of bohemianism. Bohemian-style interiors often incorporate vintage and antique furniture. Handmade pieces from different cultures are also commonly used in this interior design. The goal is to create a space that is both stylish and unique.
Accessories are also essential in creating a modern bohemian interior design style. Accessories such as rugs, pillows, and wall art can add personality and individuality to a space. In addition, modern bohemian interiors often include colorful and unique items that reflect the space's overall style.
Tips for creating a cohesive and stylish bohemian style home:
The primary colors of the home décor should be neutral. Then, add bursts of color, such as candles on tables, or even create DIY projects like handcrafted pottery barn-style baskets using materials from your neighborhood to fill up what you plan (from artwork to rugs).
Not only will this give character to your home, but it'll also make things feel more personal and intimate.
How to accessorize a bohemian-style home?
Bohemian interiors mix and match different colors, textures, and patterns to create a unique and personal aesthetic.
To achieve this look in your home, start by selecting a few key pieces that will serve as the foundation of your design. For example, a brightly colored rug or vintage sofa can set the tone for the rest of your space. Then, add layers of texture with pillows, throws, and tapestries. Finally, finish the look with some Bohemian-inspired accessories like wall hangings, potted plants, and candles.
Furniture
Bohemian furniture usually incorporates vintage and antique pieces. In addition, handmade pieces from different cultures are also commonly used in this design style. The goal is to create a space that is both personal and unique.
Accessories are also necessary for implementing any interior design concept. For example, colorful carpets, cushions, and wall art may contribute to a room's personality and distinctiveness.
How to add personality to a bohemian interior design?
Incorporating vintage and antique furnishings is one approach to giving your Bohemian design a unique and stylish character. In addition, it might give your home a unique and fashionable look. Another method to add interest to your house is to use handcrafted elements from several civilizations.
Conclusion.
Bohemian design is the perfect way to add personality and style to your home. However, if you're looking for a unique look that represents you, try using different colors, textures, and patterns.
So, what do you think? Are you enthusiastic about trying some of these suggestions in your house? Bohemian design is a beautiful method to add personality and flair to any area. It's ideal for anyone looking to mix things up in their interior decorating.
Remember, the most important thing is to have fun with it! Use different colors, textures, and patterns to create a unique look that represents you. If you have any questions or comments, please feel free to leave them below.